Products
We offer fully traceable, high-integrity special fasteners and threaded components built to perform in harsh environments for critical applications. This is where our integrity shines. We offer all forms of fasteners, whether they're standard dimensional components made from specialist materials, or bespoke design components manufactured from standard materials.
Every single item conforms to international standards, and is produced in line with customer drawings and samples.
Size ranges
Whilst we are able to create bespoke machined components to any standard and specification, we can manufacture items to virtually any size and diameter (as long as the raw material is available).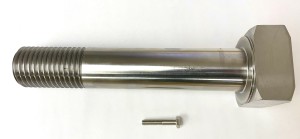 Beyond sizing, we also offer a host of customisable options, including heat treatments, surface coatings, tests and certification.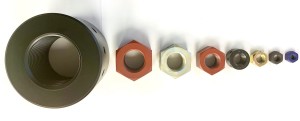 Small batch orders and semi-finished items
Thanks to the sheer range of sizes and dimensions of our fasteners, we can offer small batch orders, whether for limited or specific uses, or for prototyping. We have very low minimum order charges, which makes us a more flexible partner for fulfilling your bespoke requirements.
Additionally, we have the capability to greatly reduce lead times, given that we store over 100,000 semi-finished items in-house, which we can then complete and ship – all with the same quality and integrity as products created from custom designs.
Full and true traceability
Every BST product is etched with a unique part number and accompanied by documentation that follows it throughout the entire manufacturing process. Right from receipt of our raw materials, which are sourced exclusively from quality, Western EU suppliers, each item is traceable across forging, machining and testing, through to shipping. As a result, you can be assured and guaranteed of the integrity, quality and reliability of the crucial components in your equipment.